Comparte
Lynette Ban moved from New York to Austin during the pandemic to save money. But now, three years into working remotely, she's racked up a new expense: friendships.
Ban estimates she spends at least $500 a month on various memberships and events aimed at making friends and maintaining connections. That includes a $2,500 annual membership to the social club Soho House and a $500 annual fee for the gym program ClassPass. That's on top of hundreds a month on lunches and dinners out.
Ban, 26, is like many young Americans who have spent an important chunk of their adult lives outside the classrooms, offices, and other shared spaces where offline relationships are so often formed. This has led, in part, to what the US Surgeon General Vivek Murthy has called an " epidemic of loneliness."
The problem is particularly acute among young people. Over a third of Americans aged 18 to 25 reported feeling lonely frequently, almost all the time, or all the time in the 30 days preceding a December 2022 survey conducted by the Harvard Graduate School of Education.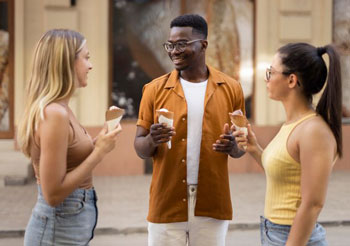 Richard Weissbourd, a child and family psychologist who worked on the study, said that people between the ages of 18 and 25 reported loneliness more than any other demographic.
"This is the time where young people are making some of the hardest and most difficult decisions of their lives, and they really need support," Weissbourd said.
Loneliness isn't only a mental-health concern. Social isolation can be as dangerous as smoking up to 15 cigarettes a day and contributes to health issues including cardiovascular disease, stroke, and dementia, Murthy wrote in a recent report.
Insider interviewed 23 young adults between the ages of 21 and 27 about their experiences with loneliness. All but three said they're spending more money now than they were before the pandemic on social activities such as art classes and gym memberships to make friends. In turn, many said that they are spending less on personal expenses like solo trips or TV subscriptions.
Comparte