Comparte
California is known for its natural beauty and its diverse architecture, and these Californian college campuses have what visitors want to see.
California is among the most gorgeous US states, and the universities here revel in that beauty. Some areas surrounding these campuses may even qualify among the best college towns in America. University campuses are intriguing to explore, as their buildings tend to be old and venerated.
Loyola Marymount University: Sitting atop a bluff, this university's campus could pass for a lookout station and would have been the ideal place to put a lighthouse in ages past. From its perch, visitors can look out over a vast expanse of the California coastline as it unfurls like a tapestry before their eyes.
While it may not seem like it, the buildings here carry quite a history. The university is the successor of Southern California's first higher learning institution.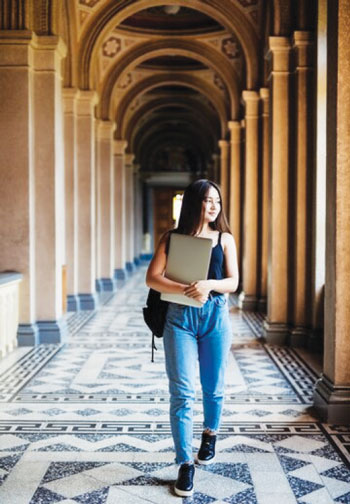 University Of California, Los Angeles (UCLA): Among the best scenic nature spots in Los Angeles are areas within the University of California, Los Angeles (UCLA). This is one of the most beautiful campuses in California that's home to a blend of stunning Mediterranean-style architecture and natural beauty.
Visitors can admire the picturesque Janss Steps and the tranquil Franklin D. Murphy Sculpture Garden. These attractions are among the most Instagrammable attractions on the college campus.
Pomona College: Claremont is a nice, quiet part of California, and Pomona College revels in this unhurried atmosphere. The campus, set on approximately 140 acres, is among the most beautiful universities in California, as it's a masterpiece of Spanish Colonial Revival architecture and contemporary art edifices.thetravel.com
thetravel.com
Comparte