Comparte
Los Angeles, home to more than 30,800 restaurants, is a city full of food choices. Picking the best can feel like finding a single star in a huge night sky. But, we've done the hard work for you. We've found the best nachos in the city!
Nachos are a true treat that never fail to hit the spot. Looking for a cheesy feast or a crispy snack? Nachos have you covered. If you're in Los Angeles and craving this tasty dish, we've found the top spot.
It took over 988 five-star reviews to get to the city's best nachos. The winner? A local spot that beats all others.
The honor for hitting the nachos spot in LA according to yelp goes to Taquería Los Anaya.
Since 2012, Taquería Los Anaya has been serving the local community with passion. Their nachos are not just good – they're top-rated on Yelp among all nachos in Los Angeles.
This family-owned spot was started by the Anaya brothers – Juan, Jose Manuel, and Gerardo. They continue the work of their father, Don Guadalupe Anaya, who opened his first Mexican taquería in Guadalajara, Jalisco, in 1983.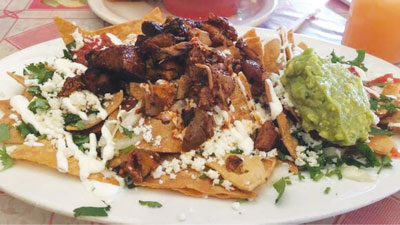 Their carne asada nachos are a standout at Taquería Los Anaya.
Keeping alive their father's belief that "A plate is never too full!", the Anaya brothers use their combined 60 years of cooking experience to offer high-quality food and top service to their customers.
There are different nachos for different times, but this one seems to have won the hearts and minds of many nachos fans in Los Angeles.
www.newsbreak.com
Tell them you saw it in El Aviso Magazine
Comparte